Rebate Processing Platform
Droplet's Online Rebate Processing Platform provides online processing for your turf replacement and drip conversion programs as well as the ability to process device rebates such as controllers, nozzles, and appliances.
The software improves customer experience while empowering agency staff and ensuring customer program compliance. In addition to saving countless hours of labor, the platform will increase program quality and controls by leveraging and visualizing critical program data through increased program reporting capability. This platform will also allow your agency to increase customer participation and program effectiveness without increasing staff workload.
This platform was designed not only to streamline the application, validation and project management processes but also to increase program awareness and community involvement. The software includes optional online registration, as well as web-based tools to enable the program administrator to track and approve applications through a streamlined user interface.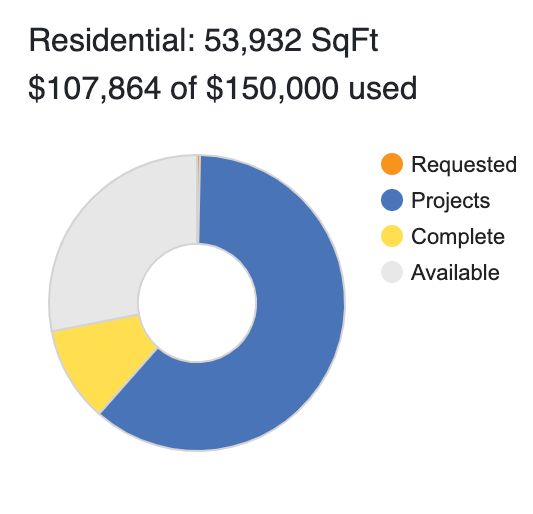 Turf Replacement and Drip Conversions: Turf replacement and drip conversion are still at the core of your software and are now even simpler for you and your customers.
Device Rebates: Quick and easy for your customers to process device rebates. This includes image uploads and receipt processing.
Notifications: Both staff and customers are notified and reminded at key steps in the process keeping your program running smoothly.
Program Portal: Manage every aspect of the program, generate reports, and upload inspection information.
Role Based Access: Configure roles based on the program to grant permissions for Program Administrators, Agency Managers, Agency Staff, Vendor/Inspectors, and Customers.
Messaging: Messages sent to customers from the portal are timestamped and stored becoming an official component of the digital record.
Funding Rules: Funding rules can be developed to accommodate funding from multiple sources and available on a per agency basis.
Receipts: Customers upload a digital copy of their receipt while providing details of the purchase. Staff verifies and the system will calculate the rest.
Automated Budget Tracking: Budgets will be tracked within the system by specified parameters and will automatically calculate remaining funding levels based on program participation and alert agency staff at predefined funding thresholds.
Report Generation: Ability to generate reports on any data set. During the on-boarding process, we will preconfigure needed agency reports that can be filtered as needed.
Onsite Inspections: For landscape or drip programs inspection can be set to required or optional and include both pre and post inspections. Inspections methods include on-site, Google Earth, and photo-based.
Digital Signatures (Optional): Streamline the process of requesting and collecting a signatures digitally.
Budget Tracking: Designate budgets and associate applications to them so new applications can be restricted with budget runs out.